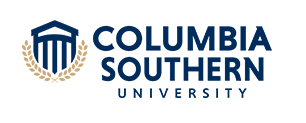 Oklahoma City ASSP Chapter members and their immediate family members are able to enroll in any of the classes offered by Columbia Southern University (CSU). Our Chapter is a Learning Partner with CSU. This entitles anyone taking CSU classes to a 10% tuition Discount. CSU's on-line degree program gives you the freedom to pursue your dreams, at your own pace, on your own time, while studying anywhere you choose. You can start your classes whenever you want.
CSU offers:
Complimentary Evaluation of Prior Education and Training
eTextbooks Provided at No Cost
Math and Writing Assistance
No Application Fee
No ACT, SAT, GRE. or GMAT Required
Career Services
CSU offers on-line Bachelor's Master's, and Doctoral degree programs in a variety of majors. They also offer CHST, ASP and CSP Exam Prep Courses.
Visit their website at: CSU OnLine Degree Programs
To enroll click on this link: Information and Enrollment Page